I used to get a lot more excited about Christmas and putting up lights, tree, and decorations, but anymore it just seems like more of a pain than anything else.
Don't get me wrong, it all looks cool. And afterwards, I'm glad we have it, but the actual deed of hanging lights, digging out boxes of ornaments, etc. completely turns me off. Good thing that's the first step I guess.
Here's what we have for this year.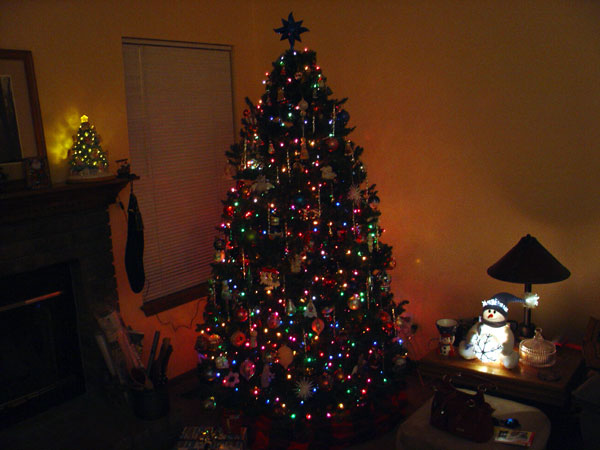 And here's a video of a really cool light setup.
Being that the video is 1 or 2 years old now, most everyone has seen it already. But it's still cool none the less.
In other news (not really news because you already knew these type of people exist), this schmuck decided to threaten to sue the Seattle-Tacoma International Airport.
Rabbi Elazar Bogomilsky, who made his request weeks ago, said he was appalled by the decision. He had hired a lawyer and threatened to sue if the Port of Seattle didn't add the menorah next to the trees, which had been festooned with red ribbons and bows.
"There is a concern here that the Jewish community will be portrayed as the Grinch."
Hmm… wonder why that is? You should have thought of that before you threatened to sue asshole.